The Great Reindeer Hunt
Dorchester's unmissable family museum - Help the bears find Santa's missing Reindeer and you will be given a delightful Christmas Bear worth £5.99!
Oh dear! There may be a problem this Christmas - some of Santa's Reindeer are missing!
The bears are very friendly with Santa and his reindeer, but now they have heard that Santa has lost some of his reindeer! Where could they be? Without them poor Santa may not be able to deliver the Christmas presents to all the children who have been very good. Poor Santa doesn't know what to do!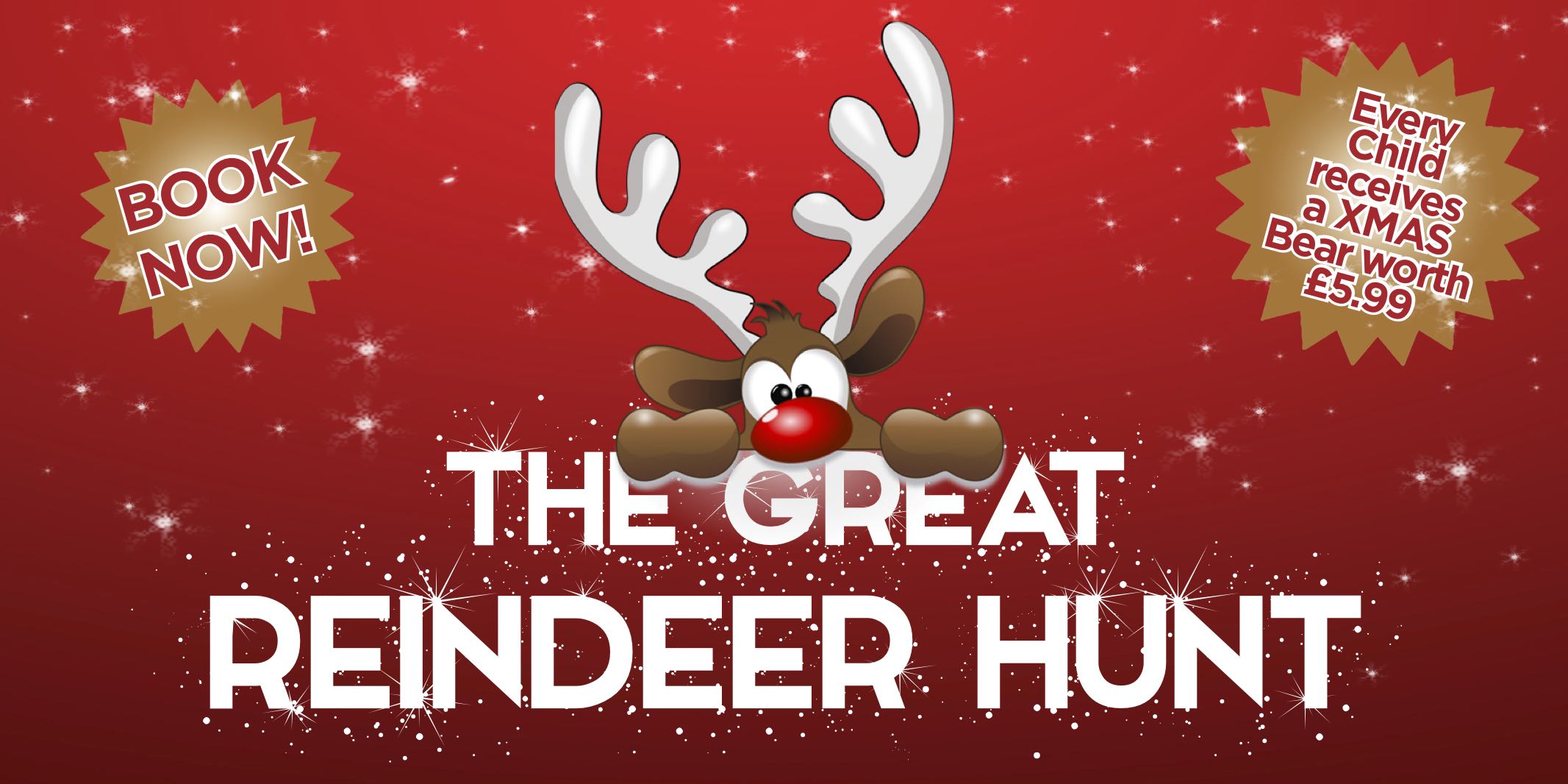 So Santa has asked the bears at the Teddy Bear Museum to help and so the human size bears at the Museum have organised a Reindeer Hunt. They hope that lots of you boys and girls and grown-ups too, will come to the Museum and help in the Great Reindeer Hunt and find some of the missing reindeer. The Reindeer hunt is only £3.00 to take part and each participant receives a Bear present worth £5.99. The reindeer hunt can be purchased at the admissions desk upon arrival.
If you help the bears search for Santa's reindeer and find one, you will be given a delightful Christmas Bear present worth £5.99!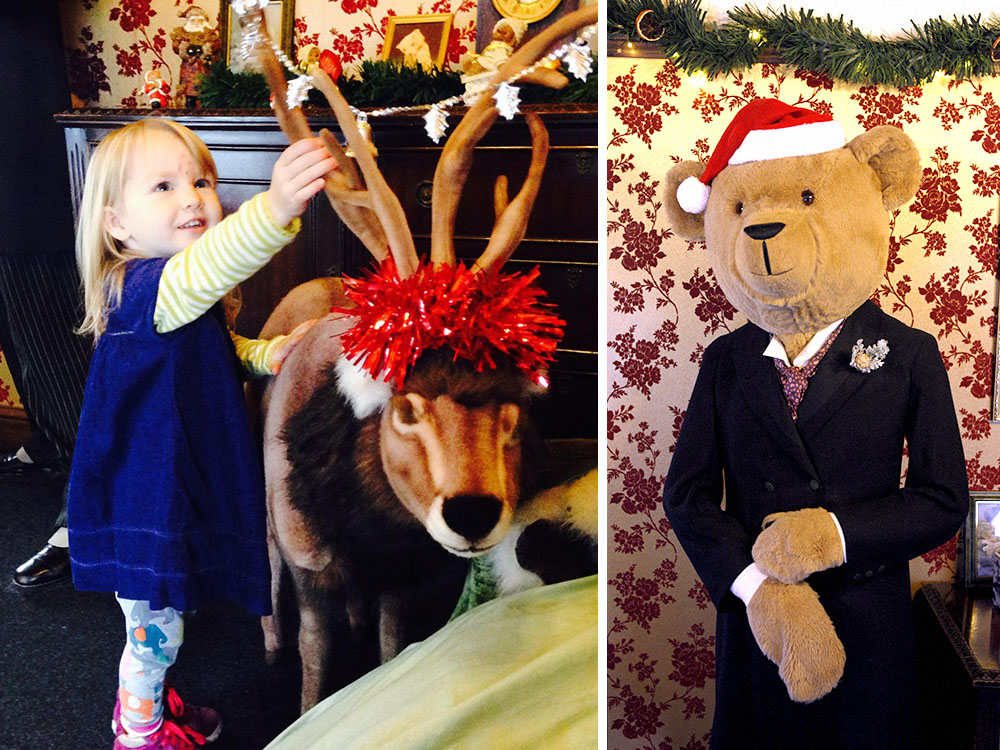 The Teddy Bear Museum also has an amazing traditional teddy bear shop, stocked with delightful bears to suit everyone this Christmas from unusual stocking fillers to bears for babies, bears for cuddling, gorgeous collectable Steiff bears and unique handmade designer bears and can be visited without joining in the hunt.
The Teddy Bear Museum here in Dorchester is Britain's only museum devoted entirely to teddy bears. It has been delightfully decorated for a vintage Christmas celebration, complete with a special Christmas story to guide visitors around the house.
Open 7 days a week
Christmas Opening times
10 am to 4 pm.
Closed
22nd to 26th December.
The Museum is easy to find, it is pedestrianly signposted from all main car parks, and is just 2 minutes walk from The Dinosaur Museum. Find us at the corner of High East Street and Salisbury Street, Dorchester.
Get your Teddy Bear Museum tickets today.
Eastgate, corner of High East St. & Salisbury St., Dorchester, Dorset. DT1 1JU.
Tel: +44 (0) 1305 266040